Professional Bio
Return to Executive Team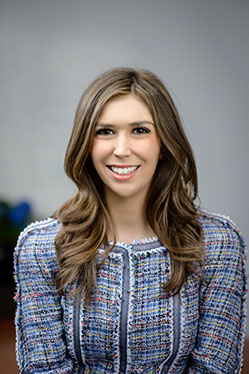 SIOBHAN DEL DUCA
DIRECTOR
As the director of communications, Siobhan is responsible for facilitating the investor outreach from each project's inception and managing the investor relationship for the duration of the life of the investment. Siobhan collaborates with RSR's Chinese partners to develop the marketing materials and ensure the successful and timely subscription and USCIS approval of each investor. Siobhan is dedicated to developing, sustaining and deepening the company's relationships and plays an integral role in overall business development and strategic planning.
Prior to joining Switzenbaum & Associates in 2011, where she currently serves as Director of Communications, Siobhan was an investment associate at IFC Rodin Group. Siobhan received a Bachelor of Science in Finance and Economics from Saint Joseph's University and graduate certificate from Drexel University with a concentration in Real Estate Development.
Mrs. Del Duca also serves as a Director of Switzenbaum & Associates.