Professional Bio
Return to Executive Team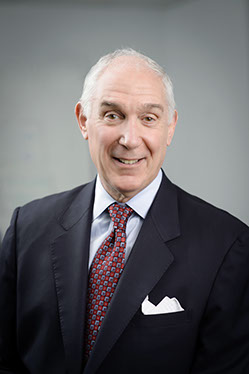 Samuel M. Switzenbaum
President and Chief Executive Officer
Sam has earned a reputation for vision, innovation and leadership throughout his 40-plus-year career in commercial and residential real estate. As the President and CEO of Strouse Greenberg & Co., a privately held full-service real estate company headquartered in Philadelphia he managed a $1 billion portfolio of investment grade assets. During his 22 years there, he became its largest shareholder and the driving force in its development and management enterprise until 1992, when Strouse Greenberg & Co. merged with Richard I. Rubin Company and the Rubin Organization. Following that, Mr. Switzenbaum served as Vice Chairman of the Rubin Organization and, as one of its four principal shareholders, a member of its executive committee.
Mr. Switzenbaum served on the Board of Directors of Equimark Bank, Liberty Bank, and the Bank of Old York Road. In addition, he has been a member of the Urban Land Institute, the Pension Real Estate Association, the Philadelphia Board of Realtors, and the Wharton Real Estate Center as a lecturer in graduate real estate courses. A Baltimore native, he graduated from the University of Maryland and attended the University of Baltimore Law School.
Mr. Switzenbaum also serves as President and CEO of Switzenbaum & Associates.